Important update for Mp3 users (10.11.2021)
Follow
If you are an instructor and are using our Mp3 integration via dropbox and have experienced the music and workout profile to get out of sync when playing the workout, then you might want to read more about this update below to learn WHY this happen and how to FIX it.
First of all we have found that the issue is not caused by our software. We have found that imported music (often from mix made in MixMeister) are "broken/corrupted" when converted into Mp3 files. With "broken/corrupted" files we mean that the length of the playlist is different than the actual length when re-analysing the file. Below is an example of a file made in MixMeister and saved as Mp3. As you can see the "length in Mp3 header" of the song is set to 50:00 but the actual length when re-analysing the song is 50:02

That means that when creating your workout in the Session Designer (jumping back and forward adding intervals) the "seek to position" is being done based on 50:00 in this case, but when playing the song during the workout from start to end the song is 50:02. This will cause the music to slide from the workout with 2 seconds from start to end. If the corrupted file is worse the gap is bigger. The worst gap we have seen in a corrupted file when investigating this issue has been 16 seconds.
How to fix it
With the new update made 10th november 2021 (from version 6.4.3) we have integrated our own calculation of the lenght by the Mp3 file so that we do not trust the information given with the file it self. This has proven to fix the problem for new designed workouts!
However, for all workouts made with Mp3 files before this release, we can only re-analyse the mix, if it is being re-loaded into the Session Designer and intervals are being edited to match the correct length.
Here is a step-guide on how to do it:
1. Open the workout in "edit" and remove the attached playlist to the workout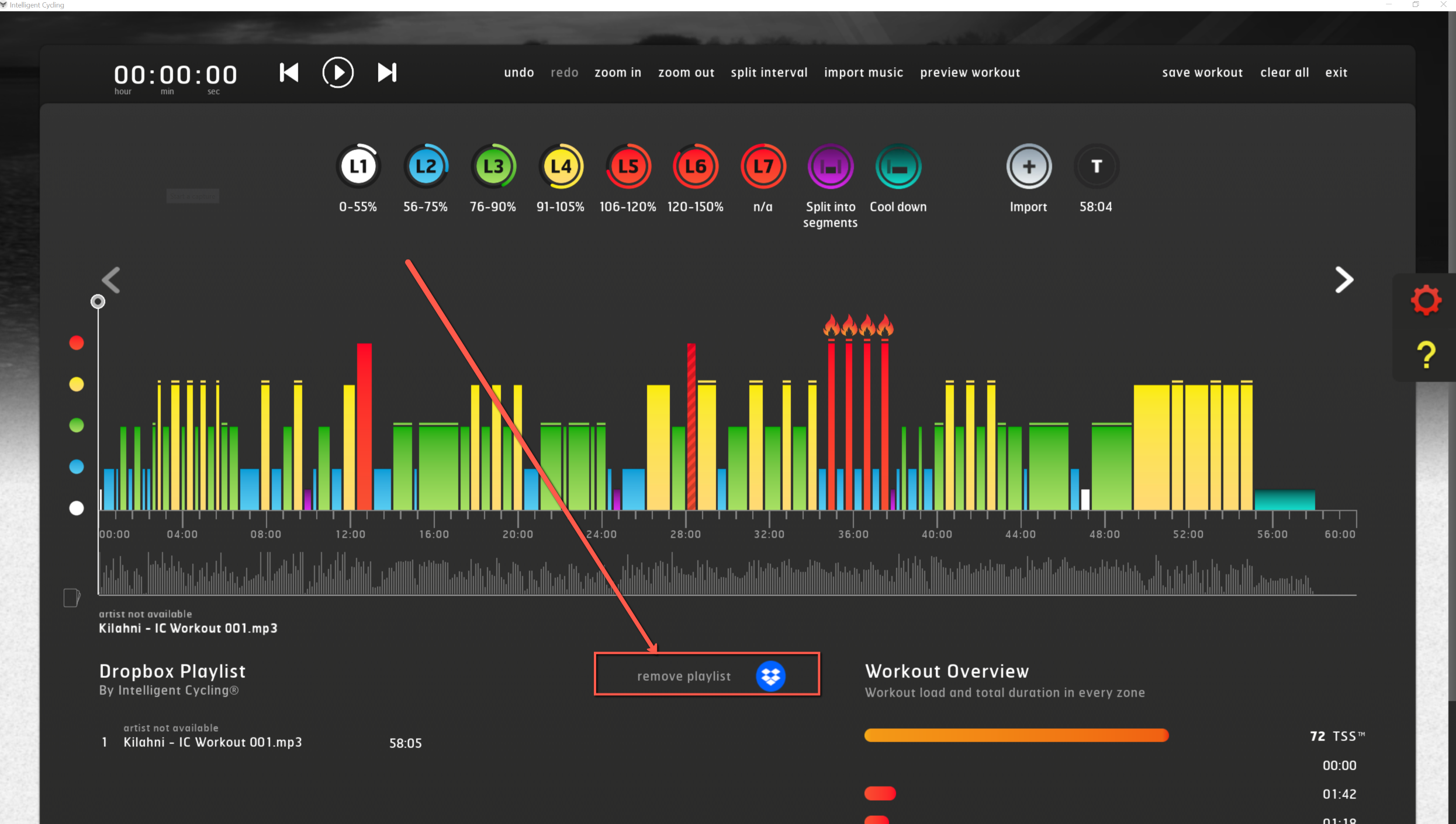 2. Click "import music and import the same playlist again. This will allow the software to analyse the file again and fix the lenght if the file was broken.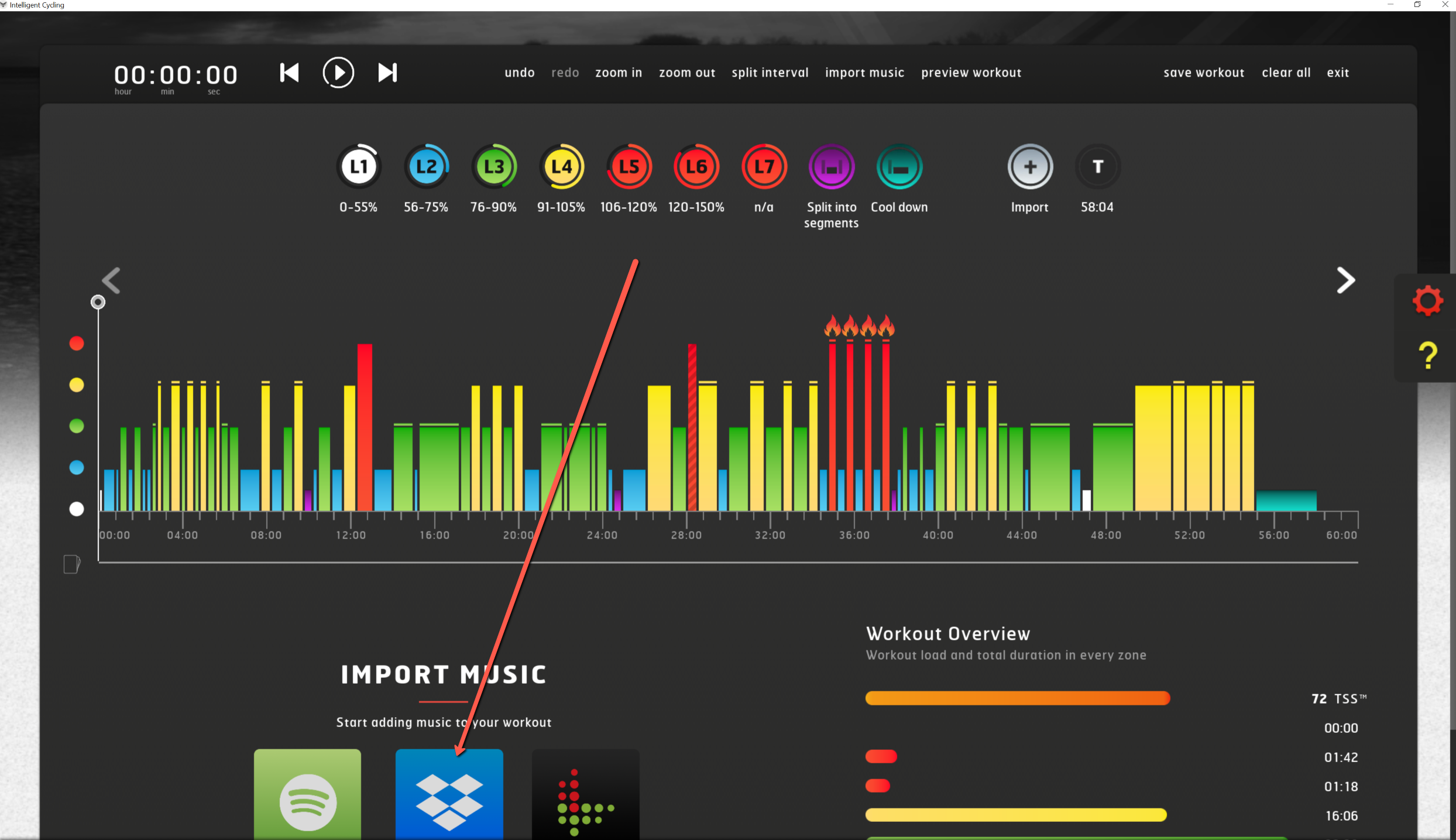 3. Listen to your transitions between the intervals to see if they need to be edited according to the new and corrected music analysis.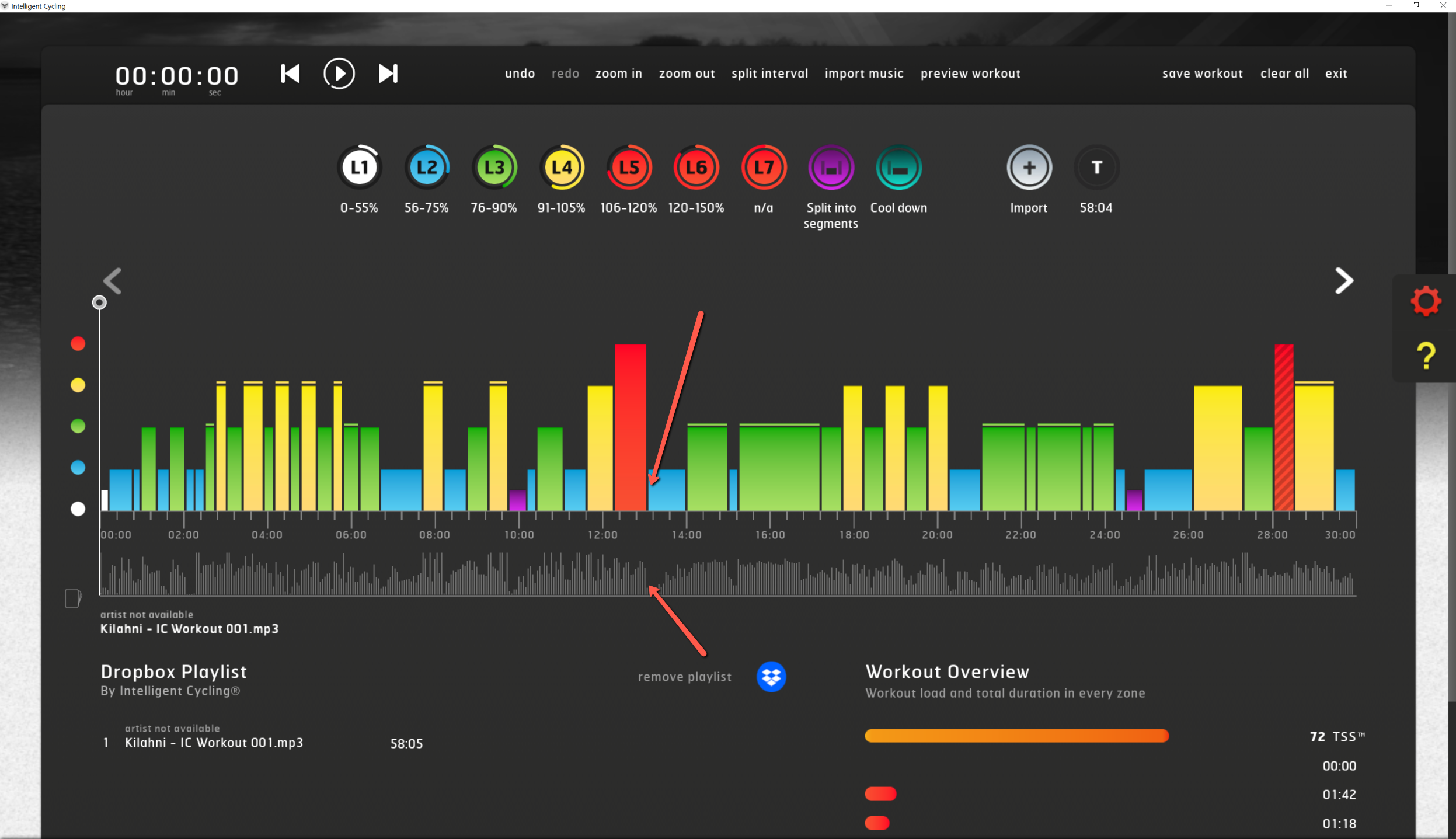 4. Save and enjoy your workout!