How to connect to STRAVA
Follow
You can connect your STRAVA account to your Intelligent Cycling account to ensure that your workout performance data is automatically transferred to STRAVA whenever you complete a workout.
Note
Only workouts including performance data like power output, heart rate or rpm/cadence will be uploaded to STRAVA.
How to do it
To connect your STRAVA account, go to "My Profile" from the app menu. This will launch your profile on our website. You can access "connections" from the left side menu if you're on a desktop or via the top navigation menu if you're on a mobile device. Click connections, find STRAVA on the list, and click "connect". Now, all there's left to do is to add your STRAVA login.
Desktop App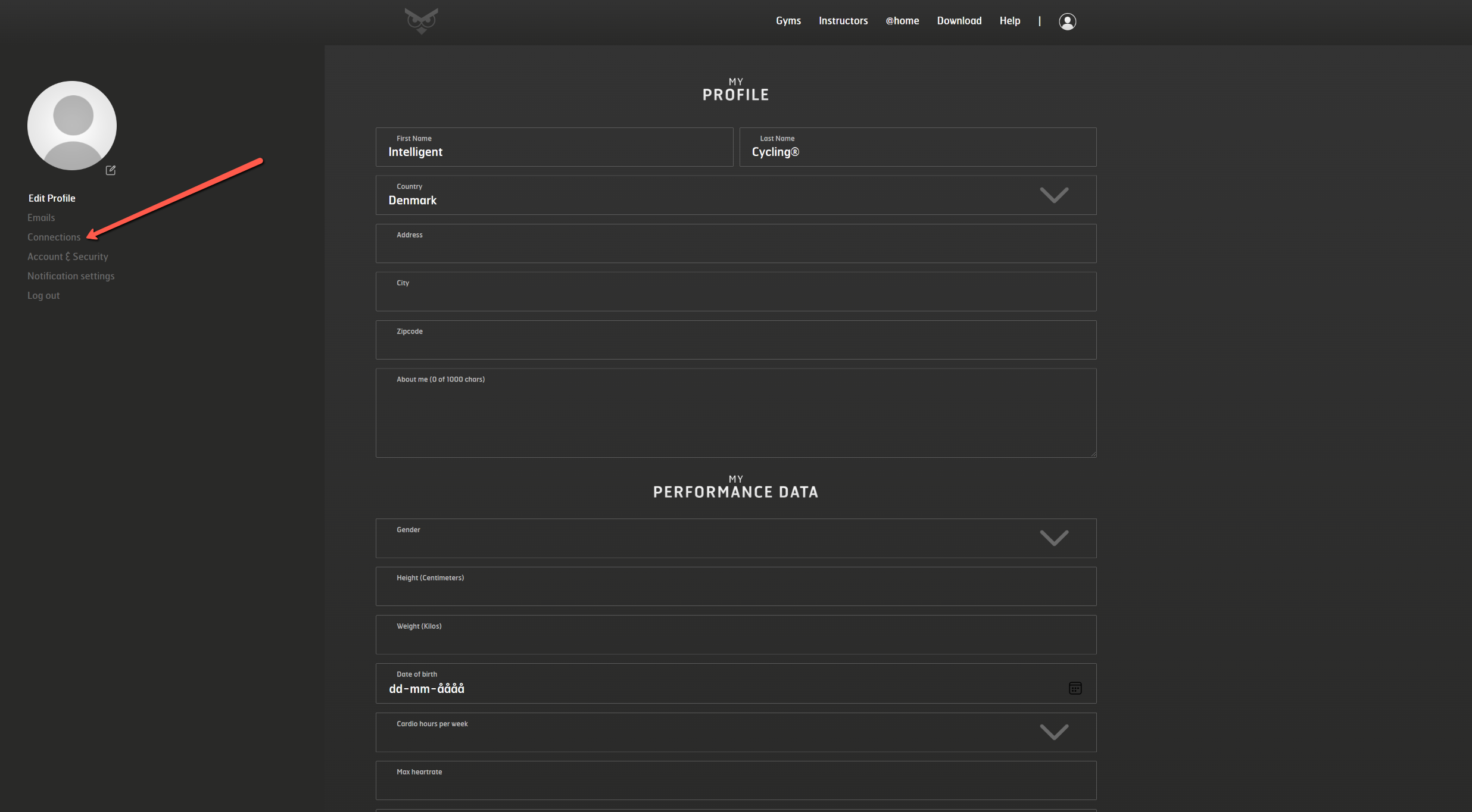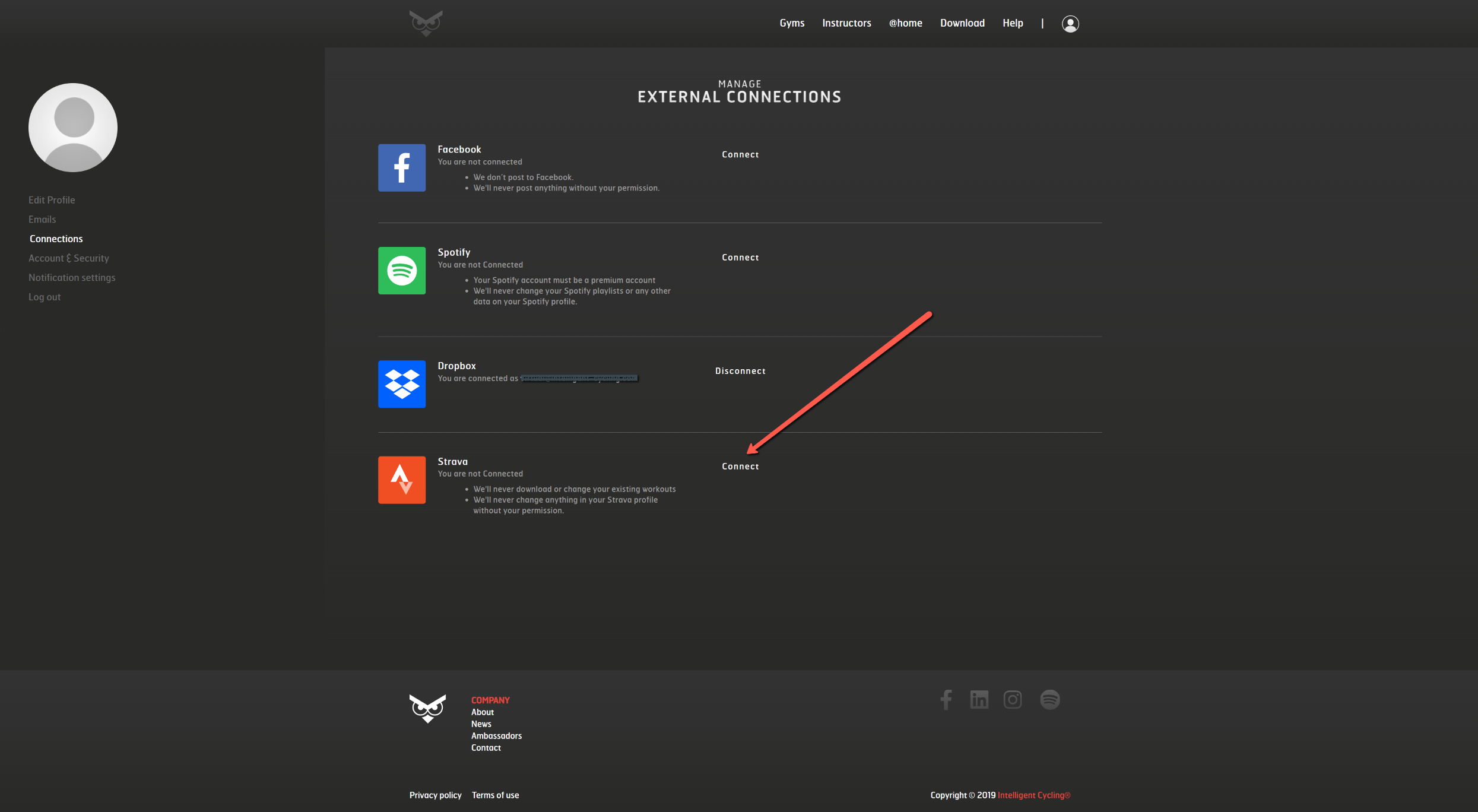 Mobile App