How to change training parameters & colors
Follow
You can change your training parameter and your preferred color zone set in the desktop app. This allows you to run a workout based on your own targets and goals.
Step 1
To access your settings, click the settings icon on the right-hand side of the screen.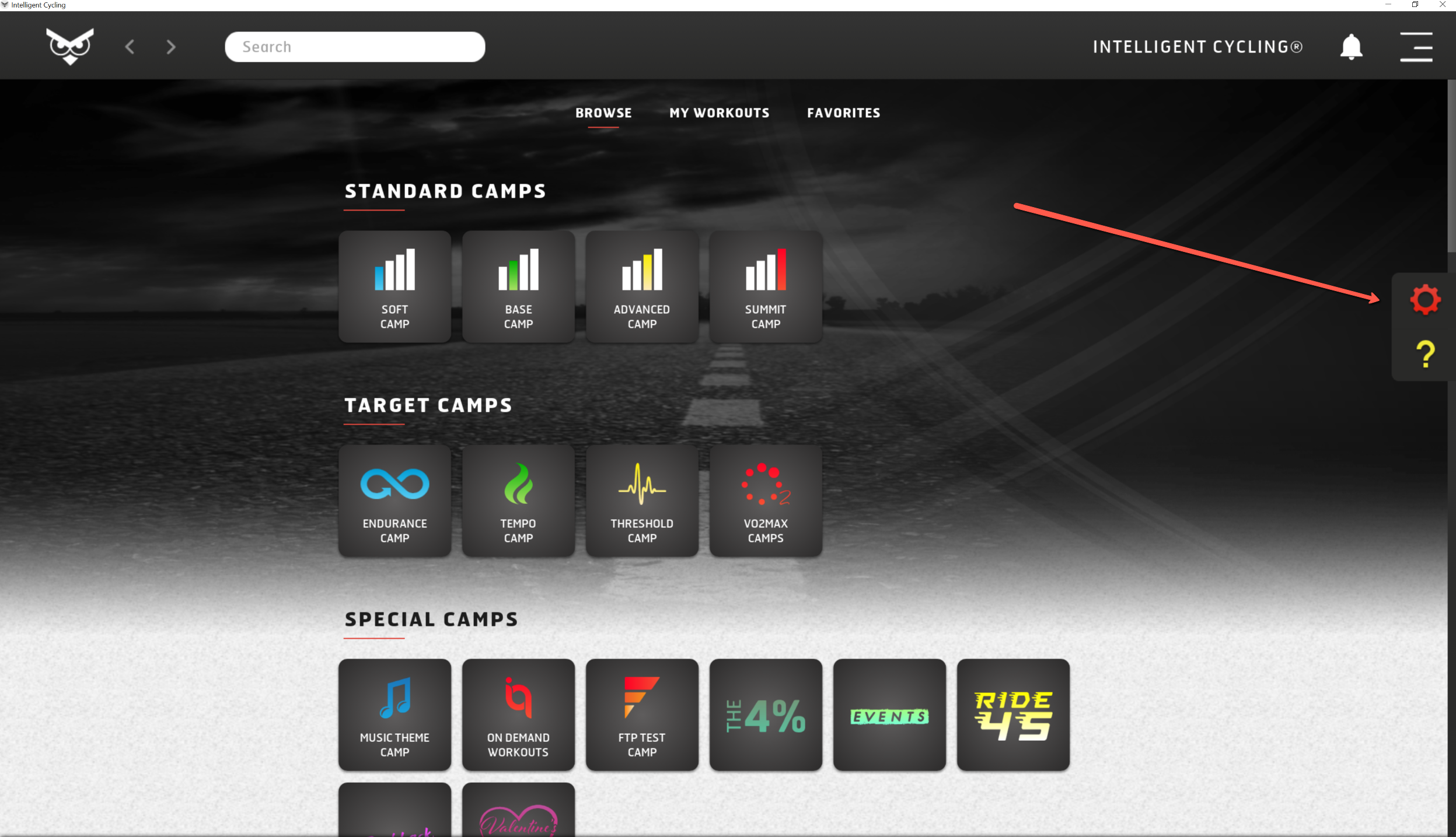 Step 2
In the settings, you can change your training parameter to:
Rating of perceived exertion (RPE) based on color zones only. Focus on how you feel to find the right training intensity for you. This is a simple and easy way to run any workout.
Maximum heart rate (HRmax) and colors. This will add heart rate-based zones for you to follow when you run a workout. Please note they are for guidance only!
Functional Threshold Power (FTP) and colors. This will allow you to train with power based on the 7 power zones.
You can also change your colors to match different bike brands or if you prefer a specific color combination. You cannot create your own combination so you need to choose between the six predefined options.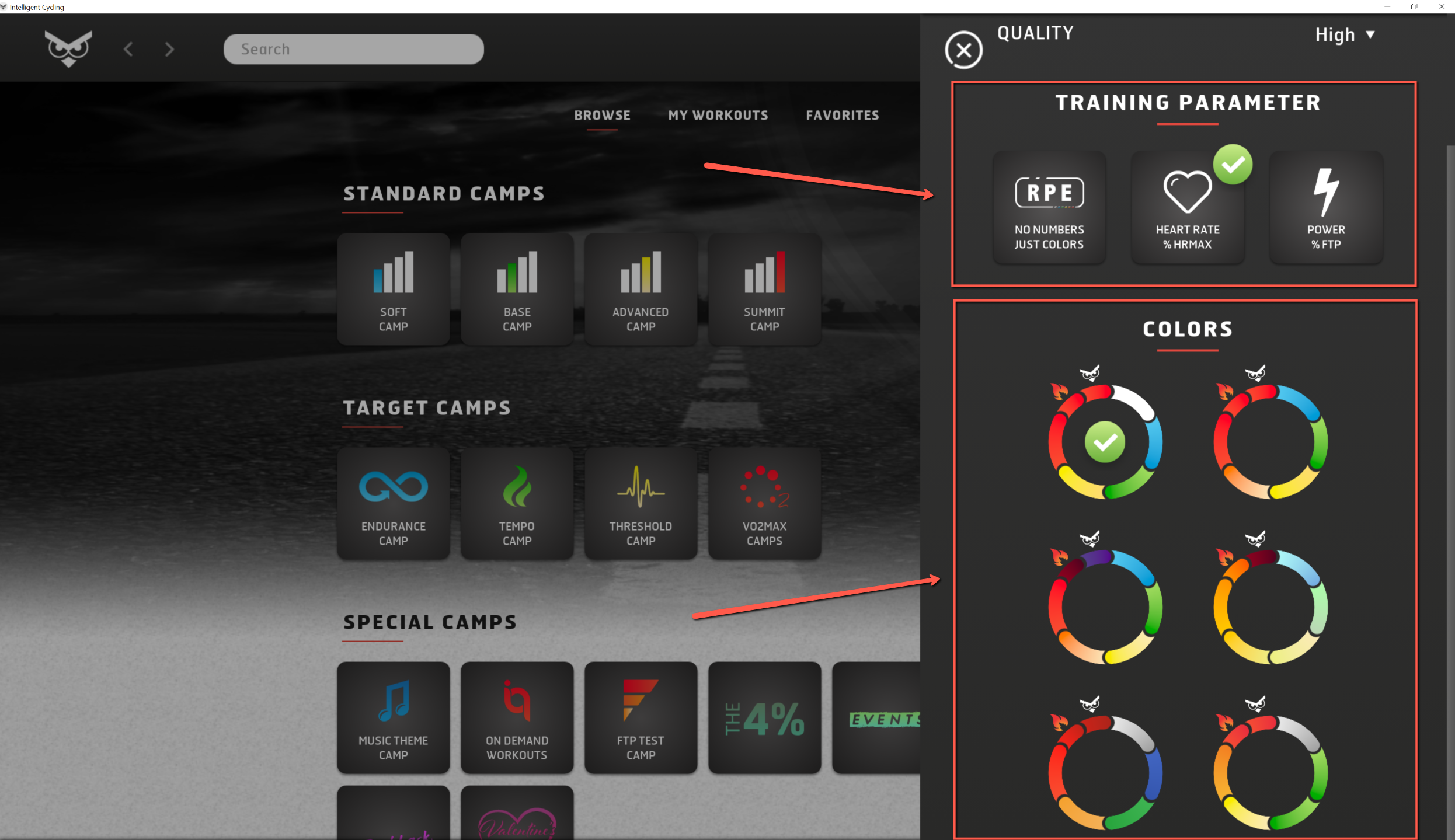 You can use the guide below if you want to pick the same color combination your bike manufacturer uses: