How to use the Live Player
Follow
We love it when instructors around the world use our platform to host virtual live classes, and our Live Player makes it easier than ever! When you use our Live Player, we display all essential workout details at the bottom of your live video feed. This means riders following along at home can see you as well as an easy-to-understand map of the ride ahead all at once. All you have to do is coach.


Note
You can't use our software to broadcast your classes ‒ our software simply provides you with great visuals to accompany your workouts. To stream your classes, you need to combine our software with an online meeting tool like Skype, Zoom, or Jitsi or live stream using Twitch and OBS.
Step 1
The Live Player is only available on the commercial version of the Intelligent Cycling desktop app. When you hit play on any workout on our platform you're taken to the "player selection window". Click "Live Player" to continue.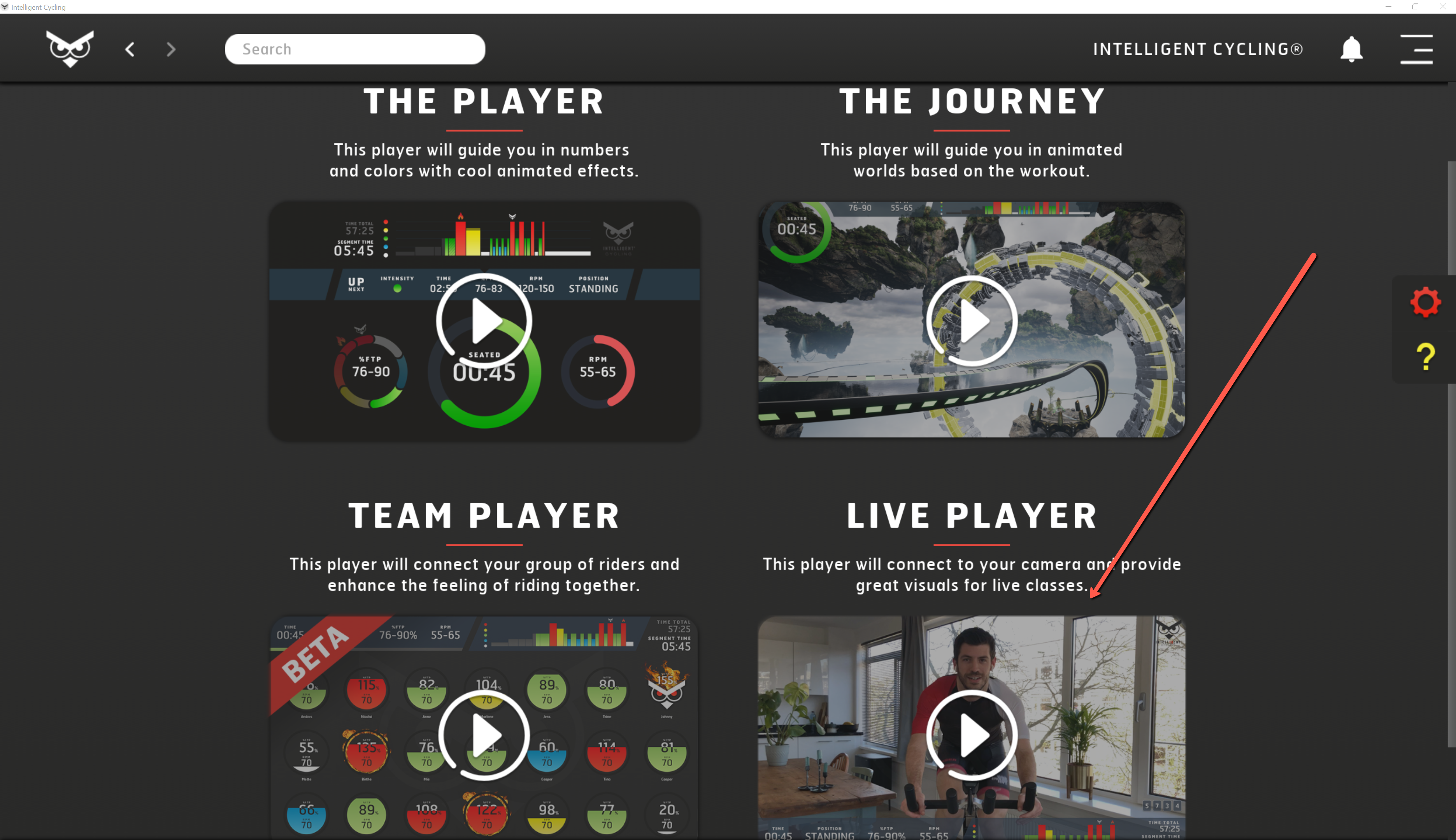 Step 2
The software will now search for available cameras connected to your device. If you don't see your camera on the list make sure that it isn't already in use or selected by another open application like Skype or Zoom. Click the camera you want to use and hit "continue".
Tip
If you want to exit full-screen mode to navigate your other applications simply hit F11 on your keyboard.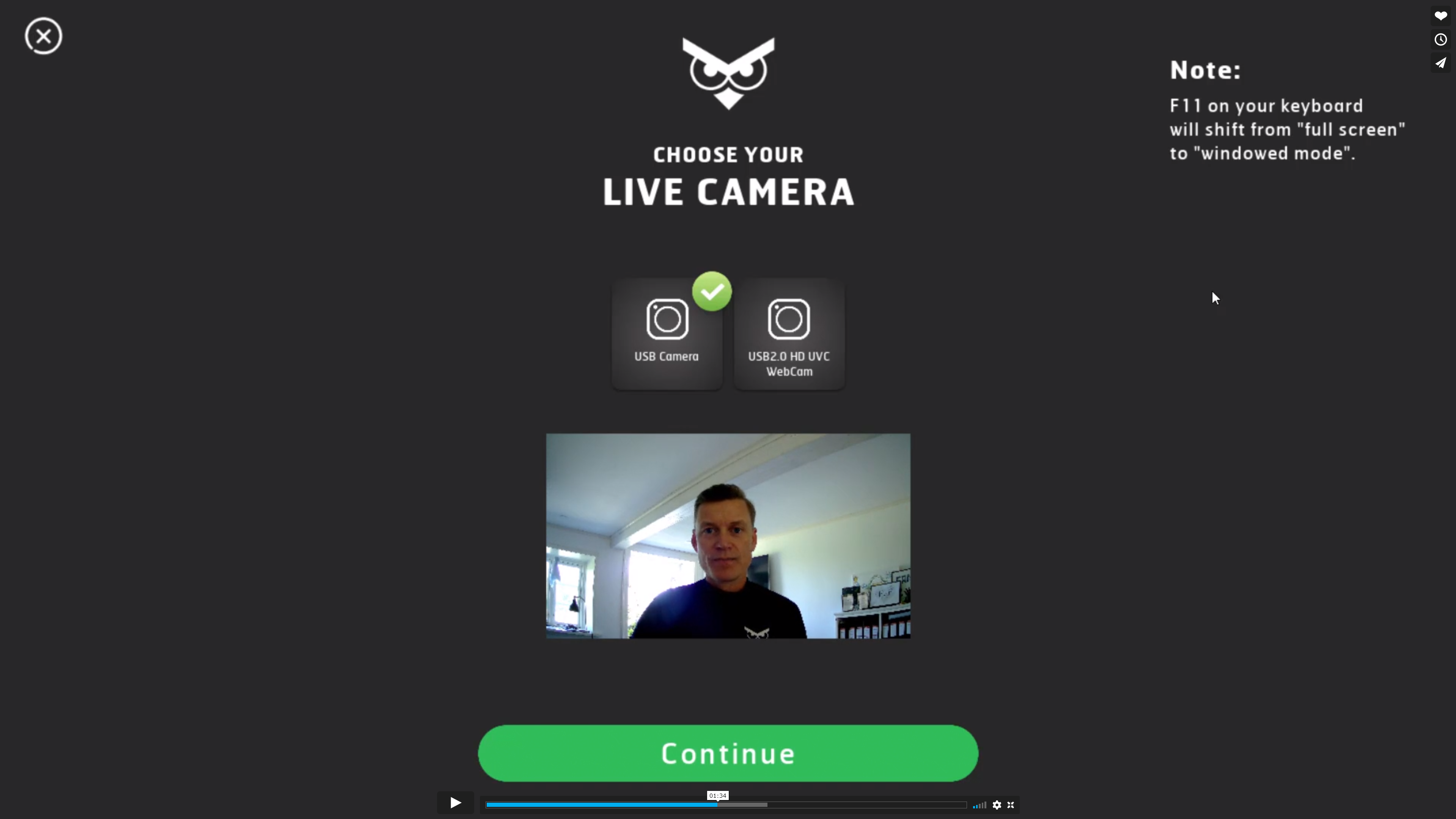 Step 3
Before you start your workout we display a "pre-start screen". This allows participants to get ready before your class begins and to connect to your workout on their mobile device with Ticket to Ride. Now it's time to open your chosen streaming platform and share your screen!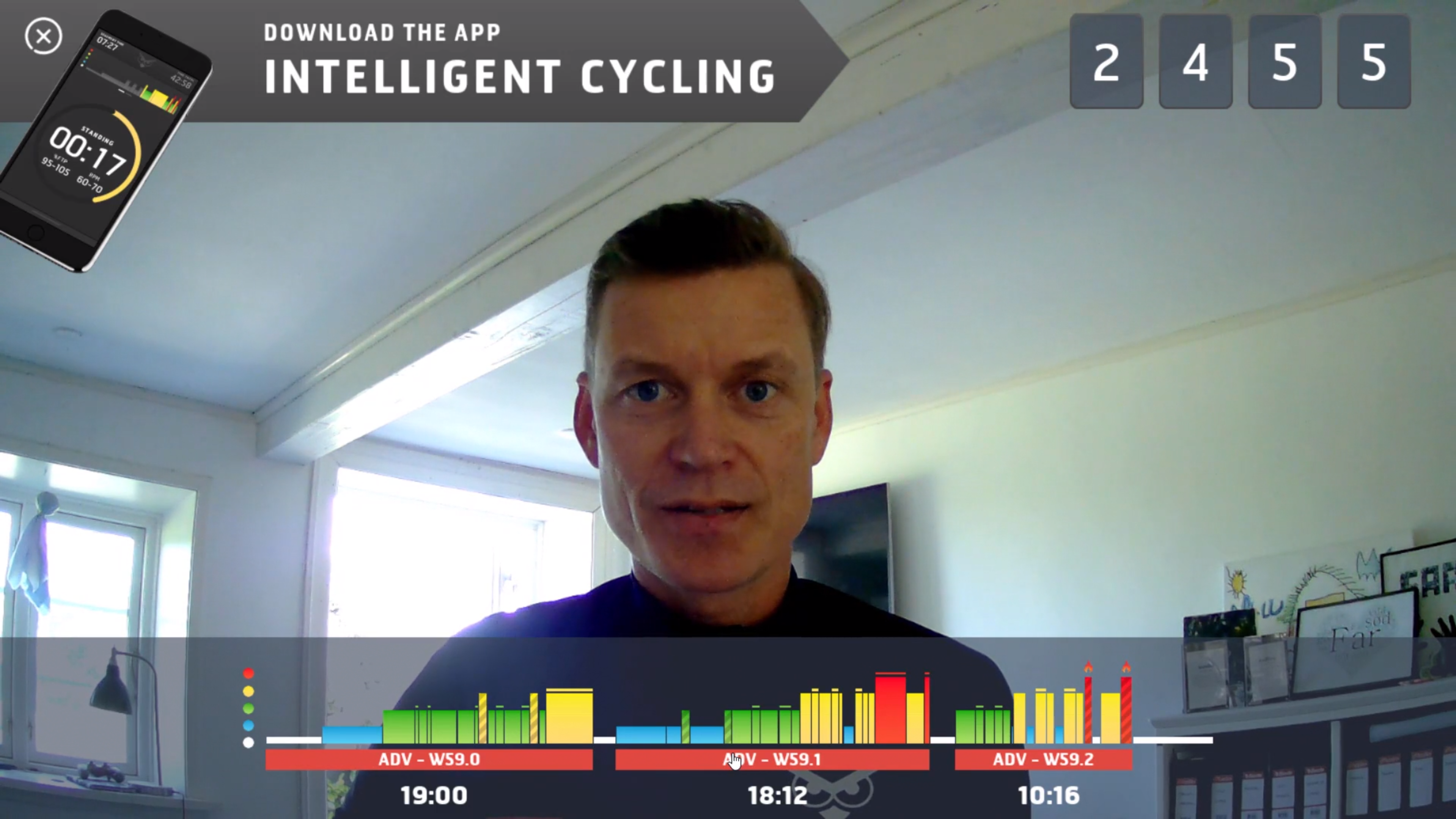 Step 4
All there's left to do is hit play when you're ready to start your class and have fun!