How to understand and read the visuals
Follow
The Player generates a visual representation of the workout profile. It works similarly to your GPS when you are driving. The Player shows you where you are now, what's coming up next, how far you have to go, and what you have to do before you reach your destination. It is the perfect training partner and a great tool for instructors teaching live classes. Get familiar with The Player and how it works below.
The Player has 3 levels of information:
Current Interval
Upcoming Interval (Up Next)
Overview
1. Current interval
The current interval consists of 3 circles with information:
The middle circle shows the timer, the position (seated/standing), and a color that represents the intensity of the current interval.
The left circle shows the current interval's color zone as well as %FTP or %HRmax if chosen.
The right circle shows the RPM range.
2. Upcoming interval
The upcoming interval information bar is centered between the current interval and the workout overview and highlights all the details you need to know about the next interval:
Intensity (color and %FTP or %HRmax if chosen)
Time
RPM
Position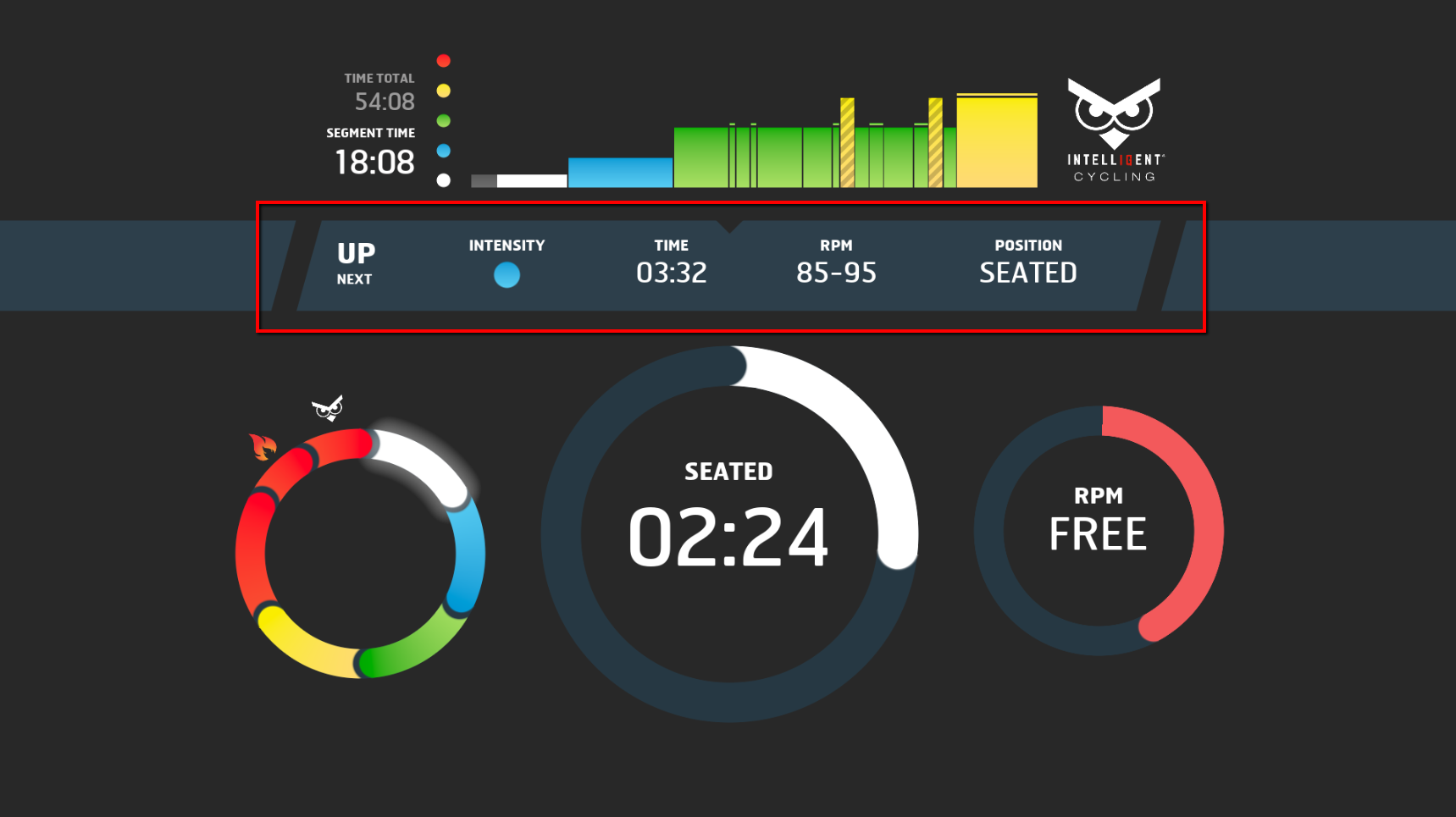 3. Overview
The top part of The Player will display the workout profile using colored blocks based on each interval in the segment. The colors in the intervals will fade when completed to provide a visual real-time overview of the progress you have made. The left side provides a timer counting down the time until the next recovery as well as a timer totaling the amount of time until the workouts is completed. Symbols and markers give further information on how specific intervals should be performed.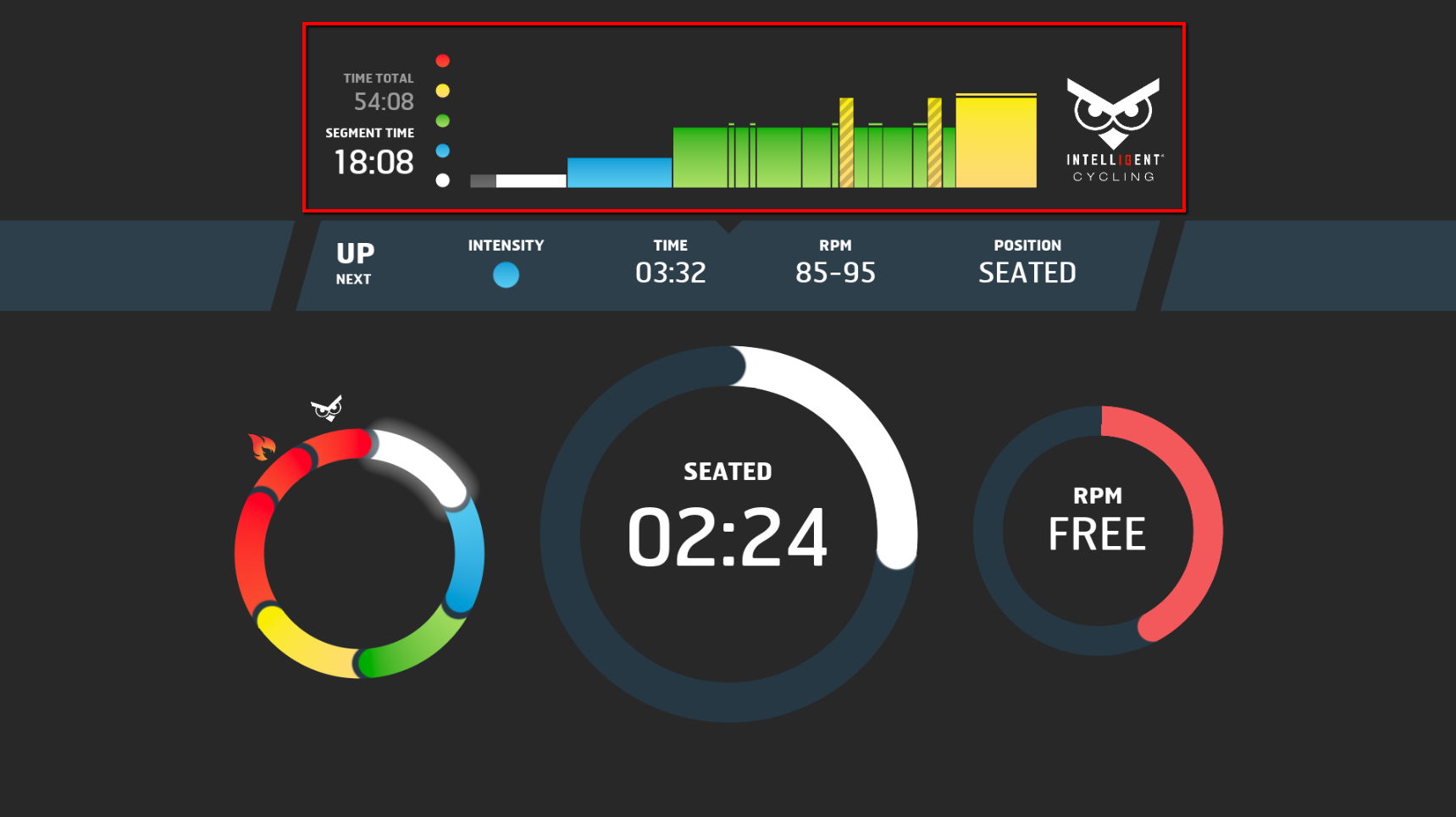 4. Symbols
Get to know our symbols and how we use them here.