How to browse through workouts
Follow
You can browse through all public workouts in the mobile app. This will make it easier for you to get a better overview of the more than 20.000 workouts available on our platform.
Step 1
Download the mobile app from the App Store or Google Play and sign in. You can access "Browse workouts" from the app menu and by tapping "browse" on the bottom navigation bar.
Step 2
When you enter the "browse" section you can either search for a specific workout by title or you can scroll through all our different camps. Each camp contains workouts based on targets and motivations particular to that specific camp. Tap the camp you want to explore.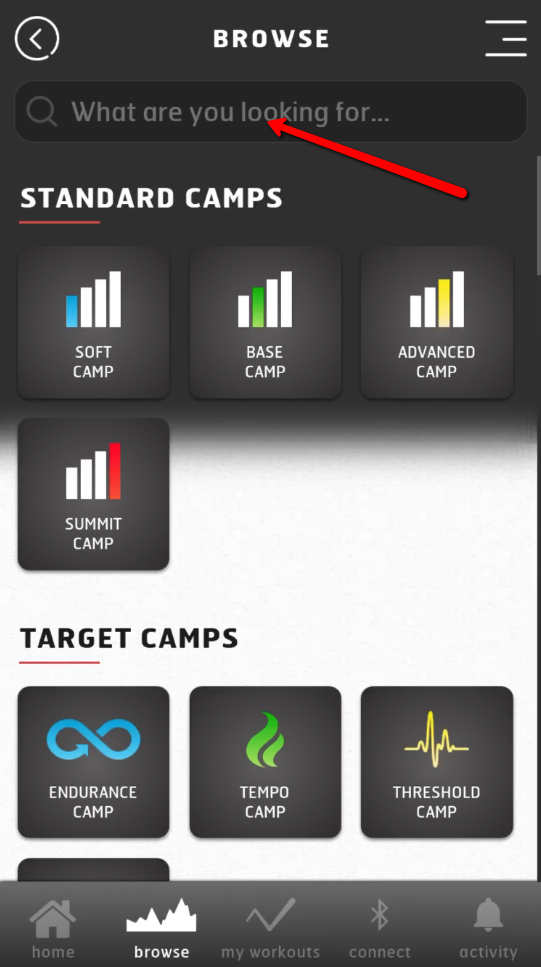 Step 3
When you tap a camp you will see a list of all workouts belonging to that camp, with the newest workout at the top of the list. Pick one and hit play to start your workout. You can learn more about workout details here.