When your workout is done it is time to save it. To make it easier for you to organize your workouts and add notes to them the saving process requires a few steps.
Important
You can save your work as a WORKOUT or a TEMPLATE. If you do not add a "cooldown" after your last interval your workout is considered a template. Templates can be imported for faster workout production and will not appear under "your workouts". To add a "cooldown", simply click the turquoise circle after the 7 color-zone-circles. You can also learn more about templates.
You can find "save workout" in the top menu on the upper right-hand side of the interface.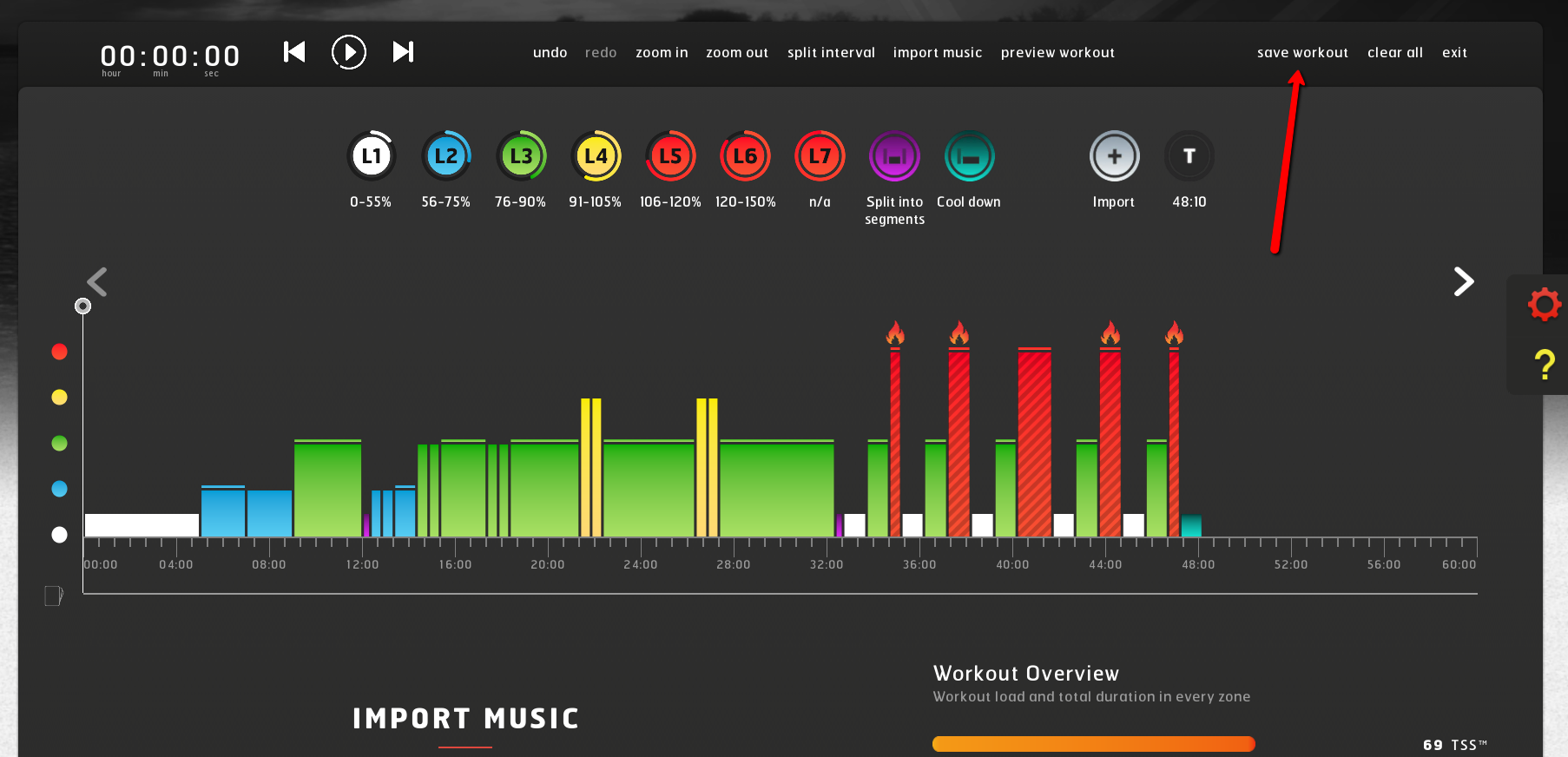 In the save-window you need to add the following before you can save the workout:
Title of your workout
Short description
Description
Choose a Camp (optional)
Visibility (optional)
Name each segment
All input fields are marked with red on the screenshot below: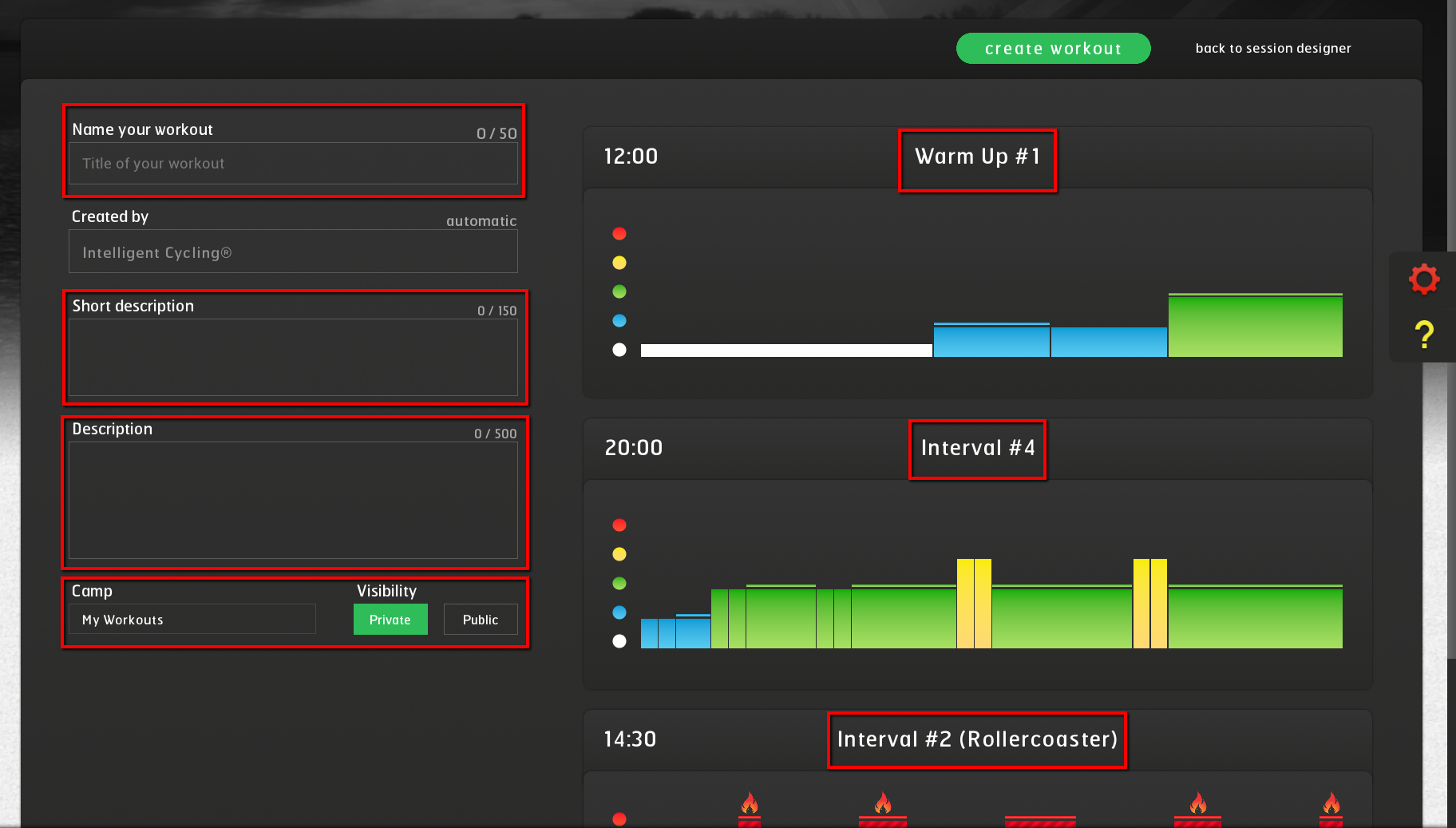 Once the workout is saved, you can find it under "my workouts" in the desktop or mobile app. You can also edit your workouts from here if needed.