How to import a segment or template
Follow
You can import Segments or Templates into your workouts for faster production and you can search for type, length or simply by name.
Segments
When you save a complete workout, you will have to name the segments within the workout. A workout will always have at least 1 segment and we will add that to your library, so you can use it later. Segments will exist as long as they are attached to a workout. If a segment is no longer in use, it will be deleted from our servers. Segments in a workout could be "a warm-up", "a climb" or something similar and you can split your workout into as many segments as you like.

Templates
Templates are basically just segments like the ones you save when you create your workout. However, templates will stay on your profile even if they are not attached to a workout. You create a template by adding a series of intervals without adding a cool down. (learn more)
Step 1
You start to import by hitting the grey "import" button on the left side of the intensity bar

Step 2
You then search for any of your Segments or Templates on the left side of the window. Here you will also see the recently added Segments or Templates. On the right side, you will see the list of all your options.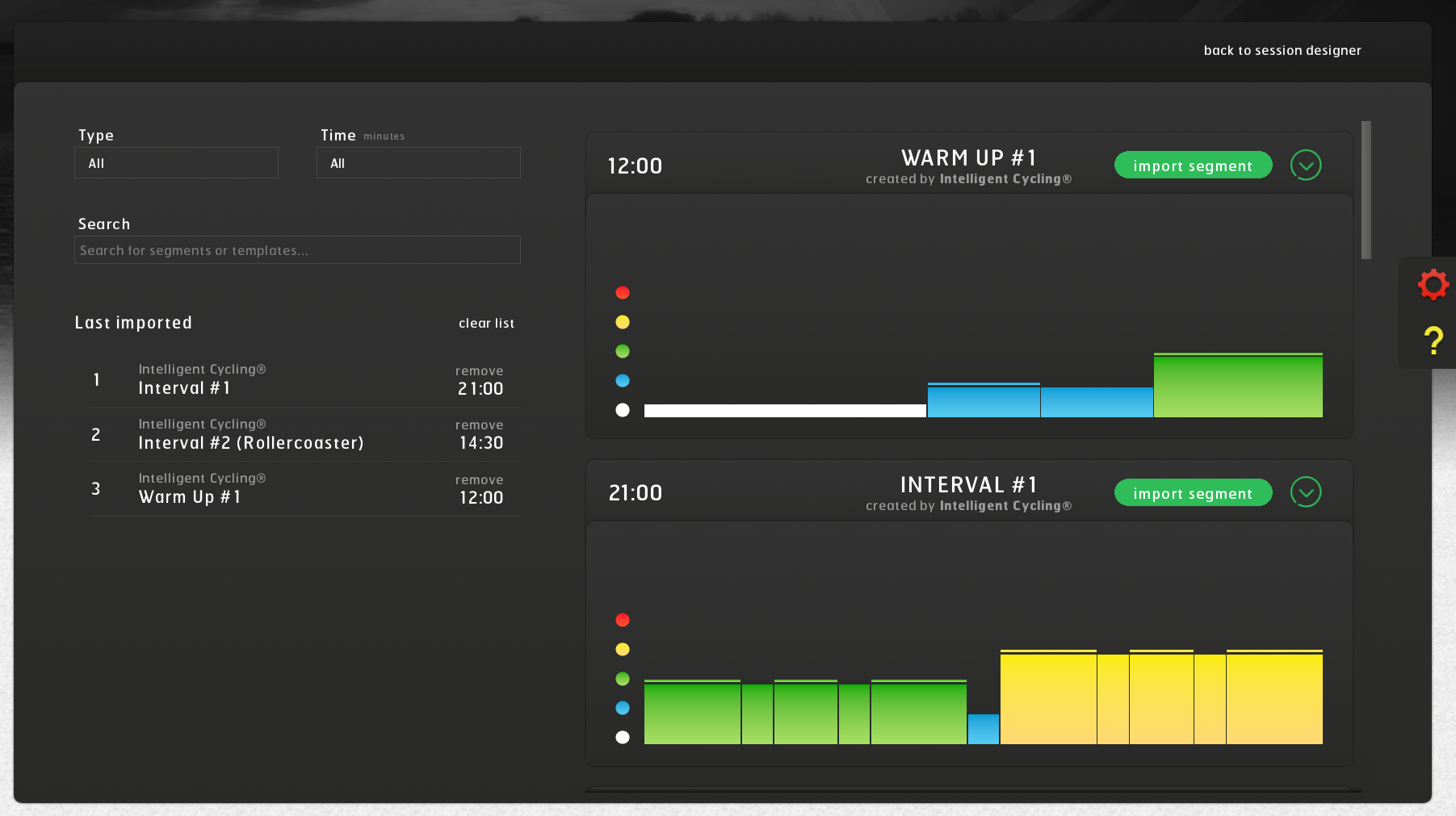 Step 3
You can push a Segment or Template into a series of intervals you are currently working on. Mark the interval just before the place you want to insert a template or segment and hit the RED button to import.