You can split intervals when you create a workout. This is useful, especially when creating workouts based on playlists where you want the intervals to match the music exactly.
Step 1
The position of the "split" is determined by the location of the time-indicator-bar. When you open up the Session Designer it will be placed at the 0:00 mark on your timeline visualized by a grey circle.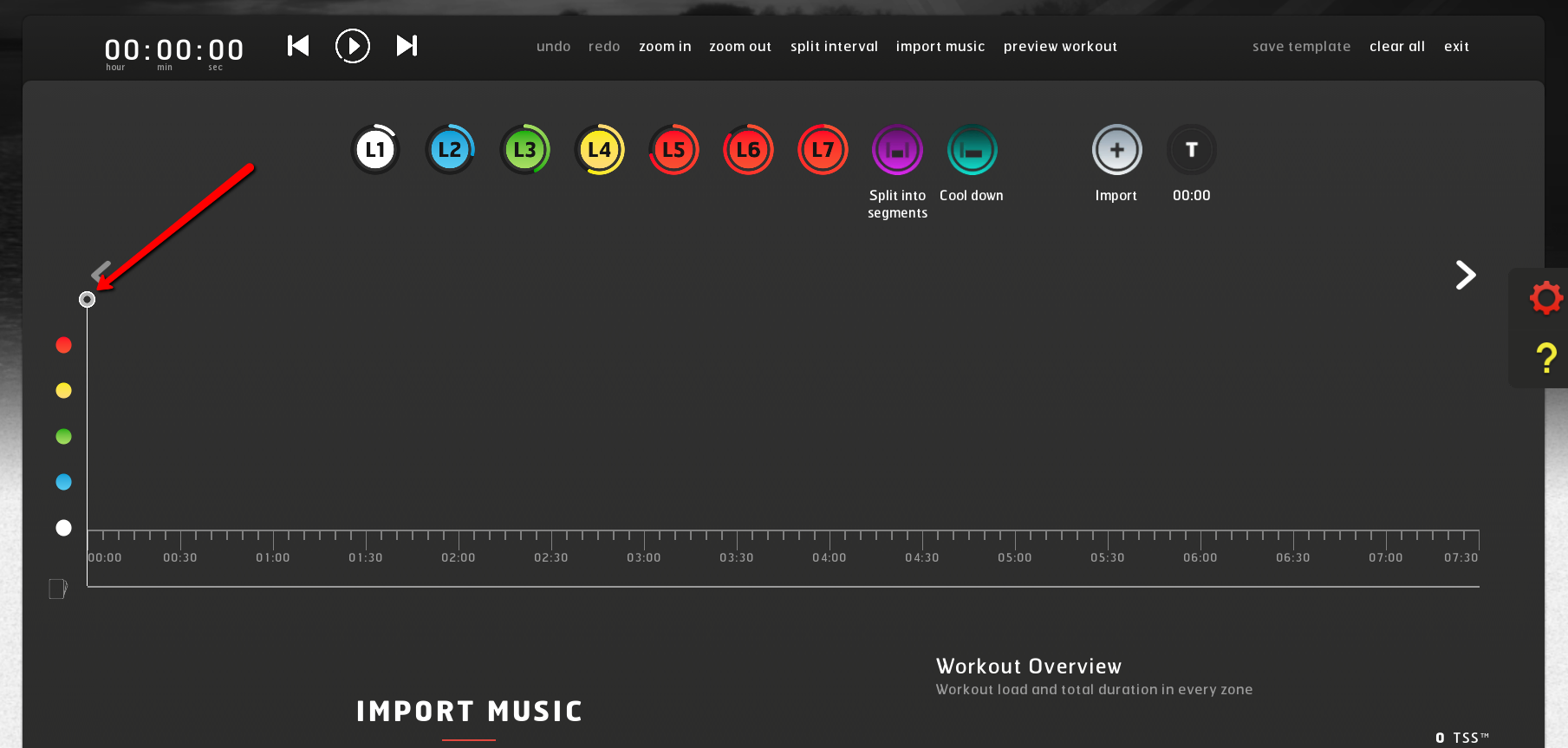 Step 2
When you have added some intervals you can move the time-indicator-bar by either dragging the bar with the mouse or by clicking somewhere on the timeline below your workout. You can also input a specific location in the timer at the top left side of the display and the cursor will move to that exact position.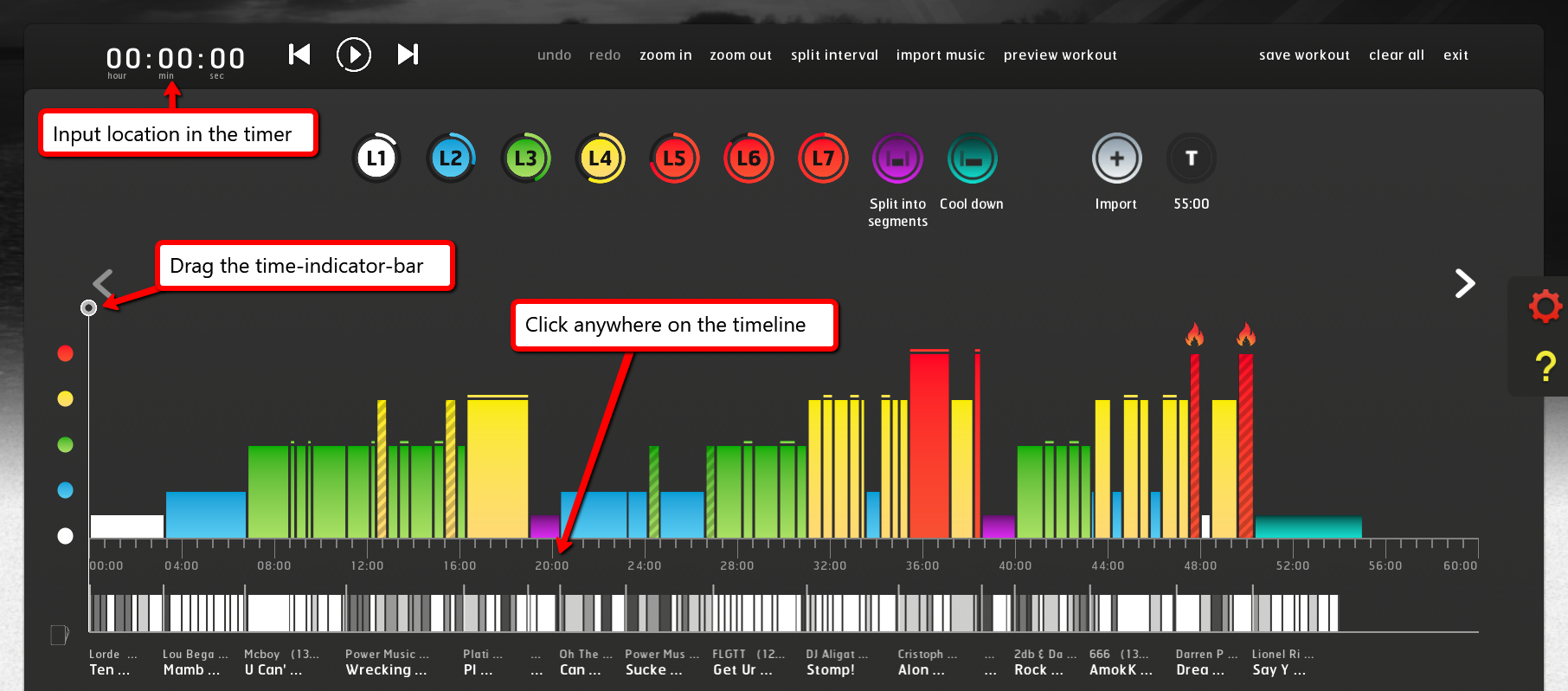 Step 3
When you have placed the time-indicator-bar at the right location you click "split interval" in the top menu and the interval will split at the given time.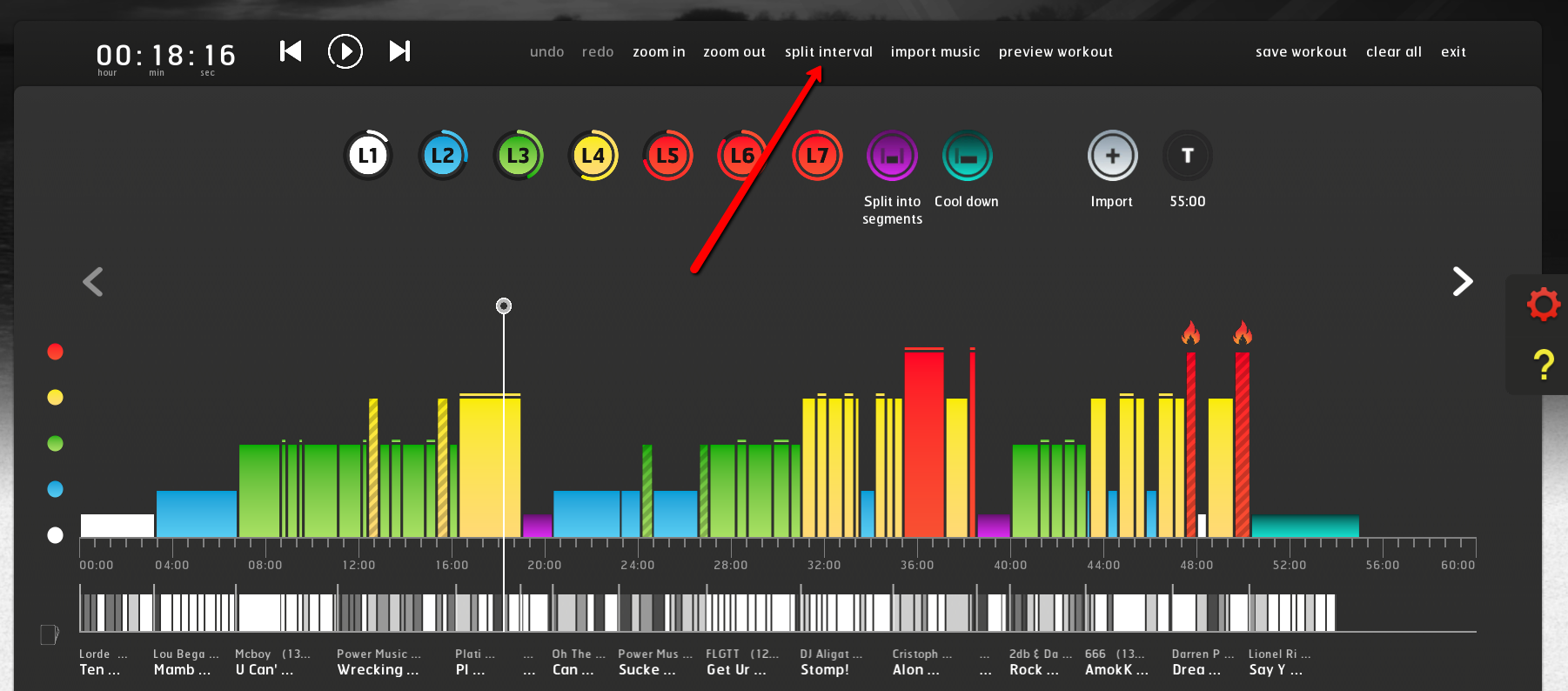 Step 4
You can also click the play button and simply split the intervals while the time-indicator-bar is moving across the workout. If you choose this method, it is helpful to zoom in first to ensure you split the interval exactly where you want to.