How to use ERG mode for smart trainers
Follow
You can connect to a device that supports ERG mode or Smart Trainer Technology when you use the mobile app. This will allow our software to control the resistance on your bike in order to make sure you always hit the desired power output when you work out.
Video
This video will show you how to use ERG mode for smart trainers.
Note
The technology we use is based on Bluetooth connectivity and not ANT+. The current version only supports trainers that follow the new industry-standard protocol for connection.
Step 1
Start by connecting your device to the Intelligent Cycling app. You can connect to your device before you start your workout by tapping "connect" in the bottom navigation bar. You can also connect your device after you start your workout by tapping the Bluetooth icon shown below:
Step 2
When you tap the Bluetooth icon the app automatically starts searching for available devices and lists them on the screen. In this example, we are connecting to a Wattbike Atom.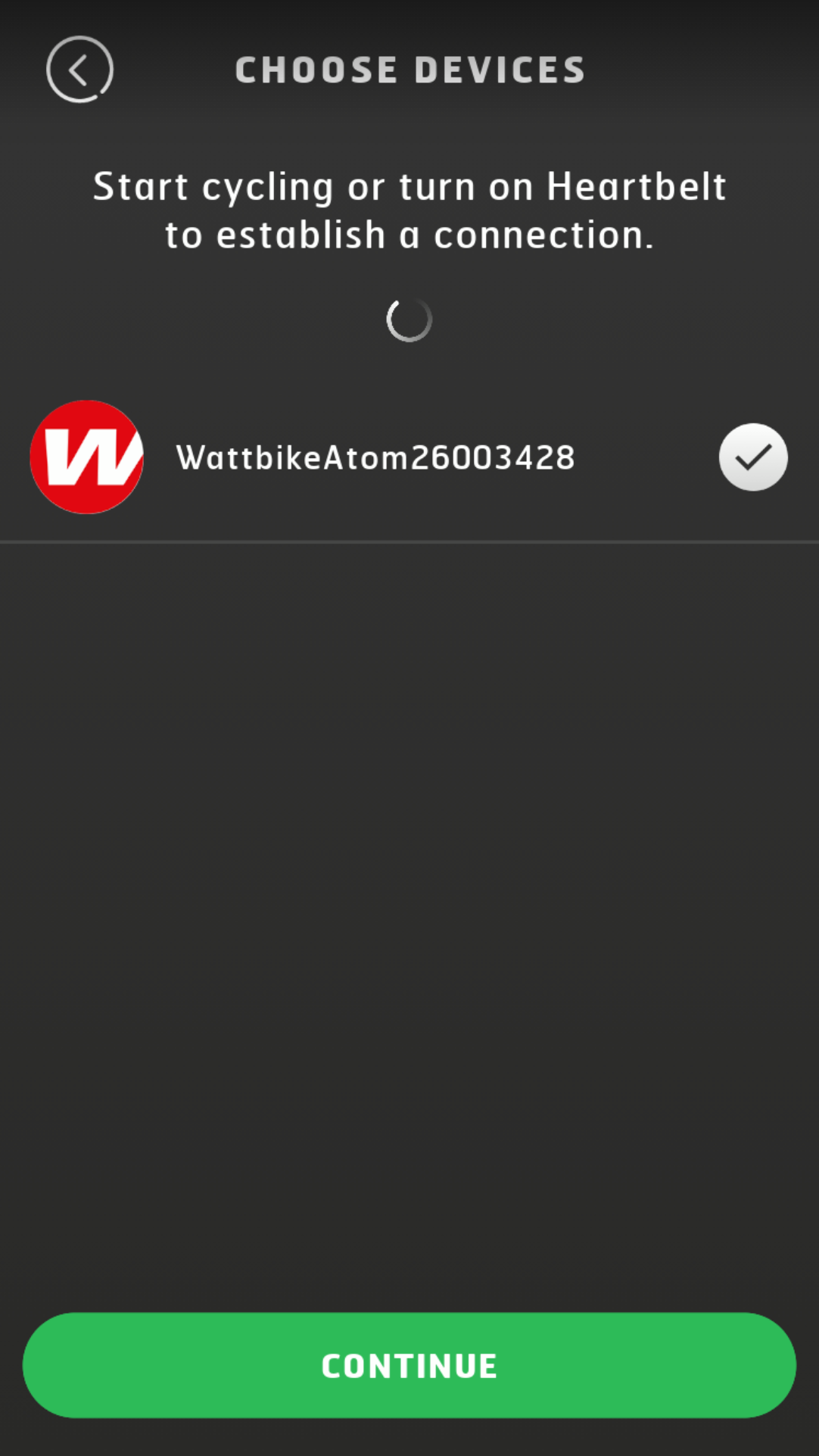 Step 3
If the connected device supports ERG mode it activates automatically, and the software starts controlling the resistance on your bike immediately. To check if your connection was successful, swipe up from the bottom of the screen while running a workout to access the player controls.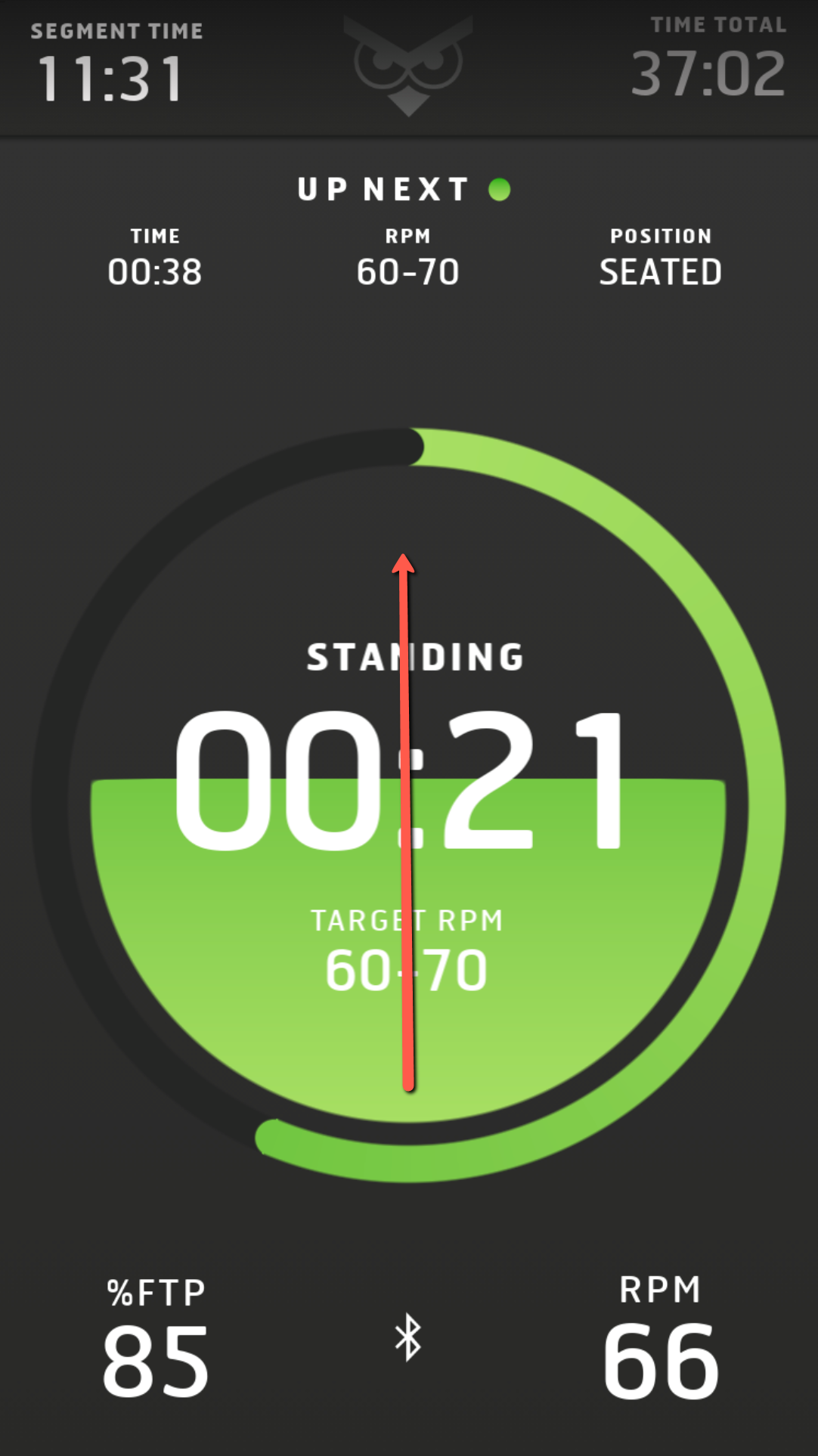 Step 4
If you see "GEAR MODE" and "ERG MODE" below the player controls you have successfully connected to your device. If "GEAR MODE" and "ERG MODE" does not appear after trying to connect to your device, we do not support ERG mode for your chosen device.