How to find workout details
Follow
All workouts will be displayed with colors to represent the intensity of each interval and different symbols to mark higher zone efforts or whether an interval should be done seated or standing. However, you can also access in-depth details like interval time, RPM, and zone-targets based on Maximum Heart Rate or Power.
Step 1
To find the workout details you simply swipe left on the workout profile you want to investigate.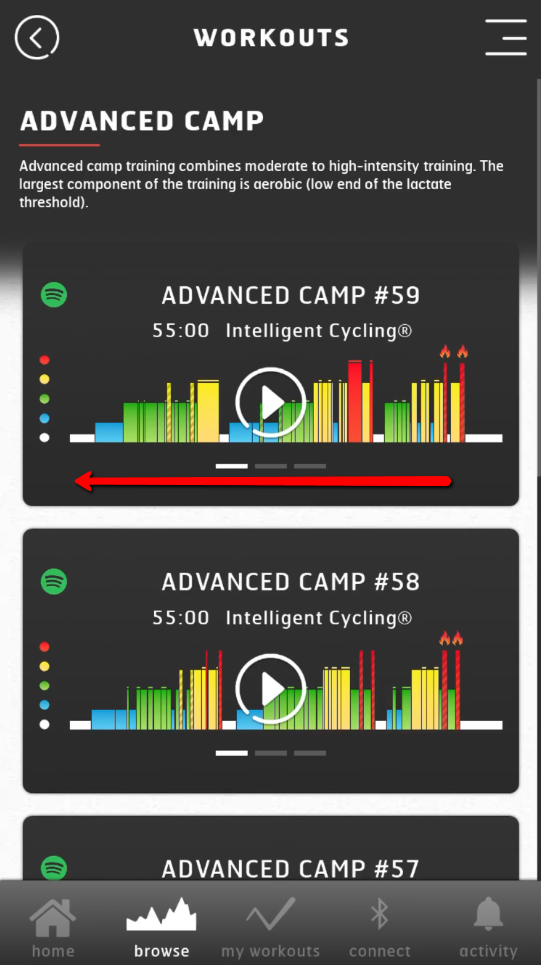 Step 2
In the new window, you will now see workout details sorted by segments. How much information you see depends on your training parameter settings in the Intelligent Cycling app.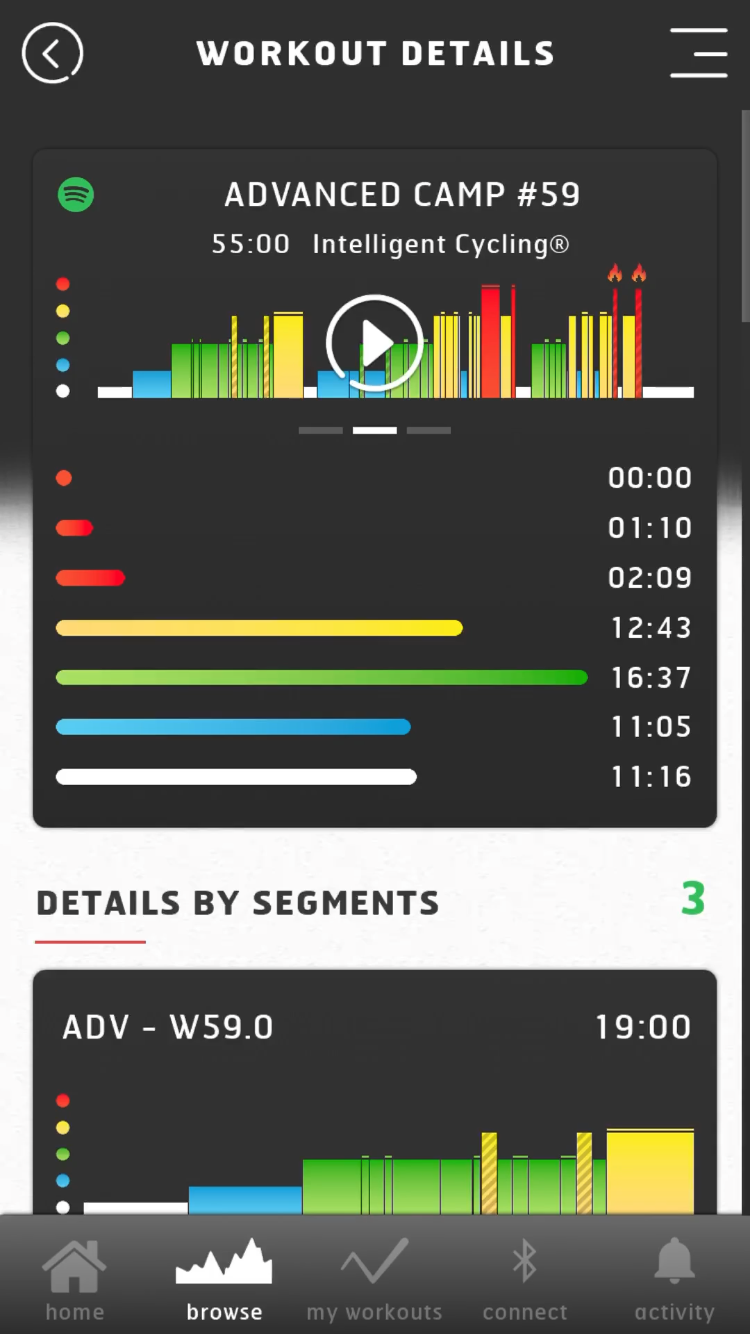 Step 3
If you swipe left again you will see the workout's connected playlist as well as the option to open the playlist directly in Spotify (if a playlist is connected to the workout). You can also add the workout to your favorites and share it. You can return to the original workout display again by swiping right twice.