You can copy/paste intervals when creating your workout. This is often used in interval series with repetition. You can copy/paste just one interval or more.
To copy/paste intervals you first need to mark the intervals you wish to copy. Simply click any interval to mark it. If you want to mark more than one interval, you can do so by holding down the "CTRL"-key on your keyboard while clicking other intervals. The intervals do not need to be in a row in order to copy/paste them. Once you have marked your chosen intervals, you will see the "copy" button in the "toolbox" on the left-hand side.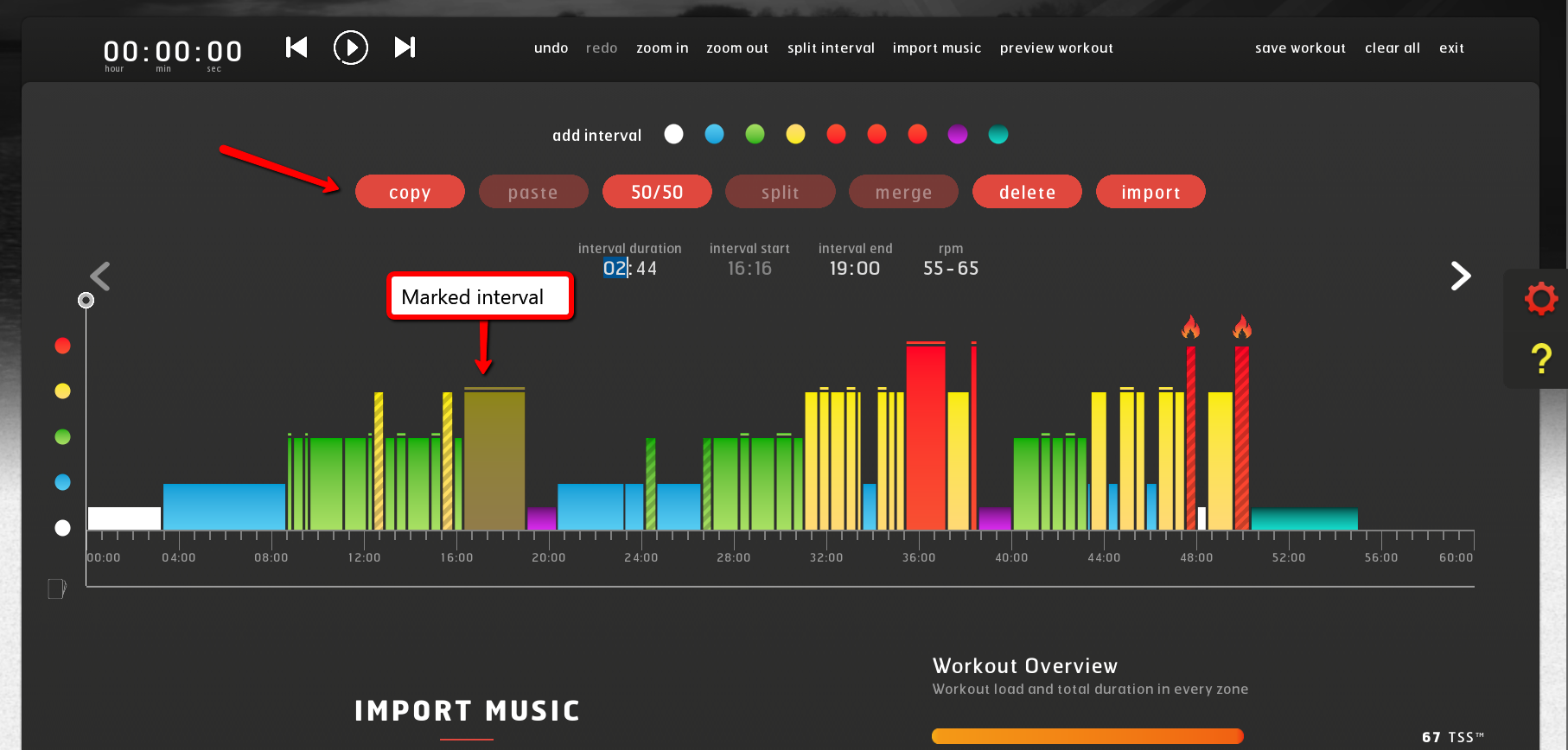 Next, you need to select where you want to paste the marked interval(s). Mark the interval just before the place you want your copied intervals to appear. They will be pushed in after the interval you mark. The "paste" button is located in the "toolbox" on the left-hand side. You can paste the intervals as many times as you wish.